Jacqui Mann / 0 Comments
/
What is mindfulness?
Put simply, mindfulness is meditation. It's an ancient Buddhist practice which is about paying attention in a particular way, in the present moment, on purpose and non-judgmentally.
Now, before you think that all sounds a bit 'woo woo', let me explain more. Mindfulness is not a religion and it's not about sitting cross legged on the floor. It's about learning to train your mind, accepting and acknowledging your feelings and bringing awareness to the present moment.
Today the majority of people lead very busy lives at work and home and spend most of their lives on autopilot. When you go home you may find it difficult to switch off from work, especially with the amount of technology around meaning you are always connected, which makes it very difficult to relax and unwind.
You're always thinking about the huge list of things still to be done. You're so busy 'doing' it's not possible to take time to enjoy the now, this moment. You're always worrying about the past or the future and missing your time in the present.
One of this consequence for this busy life is your work life balance suffers and so does your health. You may experience a feeling of overwhelm, stress or depression. This then affects your work and home life. You may make mistakes, become unproductive, over react to issues and have difficulty with relationships.
Practising mindfulness will not make all your issues go away but will enable you to make choices, and learn skills that will help slow you down so you can enjoy life. It allows you to focus your attention and have choices over how you react to situations. It can provide you with an opportunity to prevent things spiralling out of control.
When you meditate you can use your breath as an anchor which starts the calming process. You'll soon find that your heart rate slows down, you become more relaxed, blood pressure falls and tension is released. While you are concentrating on your breathing it's not possible to think of anything else.
Numerous clinical trials have shown the positive effect mindfulness has on the brain including wellbeing and happiness.
Mindfulness creates a sense of control over your conscious thoughts, attitude and behaviours. Any activity at any time can be completed using mindfulness.
Four benefits of mindfulness in the workplace
Increases productivity, the ability to focus and concentrate
Mindfulness helps you to think and respond more creatively and improve your productivity. It can make you feel more energetic, give you the ability to see a broader perspective and become a better listener.
Reduced stress, anxiety and depression
The Health and Safety Executive also reported that one in five employees feel very or extremely stressed at work, and that in 2017/18, 15.4 million working days were lost due to work related stress or depression. This is up by nearly 2.5 million in the previous year.
Practising mindfulness meditation on a daily basis reduces your stress levels and provides techniques to help you cope and see things differently, which can be especially beneficial in the workplace.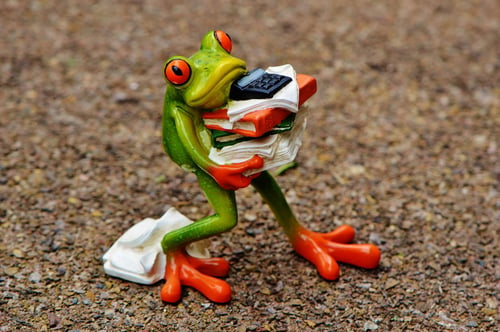 Supports a healthier work life balance
By paying attention to how things are and not judging things in any way can help you respond more effectively in all areas of your life.
Transport for London introduced a mindfulness training programme and employees reported improvements in their relationships, happiness at work, sleep patterns and their ability to relax.
Regular meditation can also boost the immune system, lower blood pressure and provide you with a positive outlook on life.
Increases engagement in the workplace
Mindfulness helps to create a positive culture at work. Absence levels are reduced and employee retention improves. Job satisfaction increases and productivity is higher.
Ways to introduce mindfulness at work
A number of well-known companies have introduced mindfulness courses into the workplace including Google, Apple and Starbucks.
Organise an in house training course. These are typically eight-week programmes.
Offer an online mindfulness course.
Set up a quiet area or room, depending on the space available, where employees can take short breaks or time out to practice mindfulness meditation.
Offer a discounted subscription to a mindfulness app, such as Headspace.
Hold mindful meetings.
Get up and take a meditation break. This will help you return to your work energised and more focused.
Take mindful walks.
Encourage employees to practice meditation at work and home.
Not sure if mindfulness is right for you? Give it a try – you have nothing to lose and everything to gain.
Jacqui Mann / 0 Comments
/
Why induction is important
In the induction you need to talk about the culture and values and how it underpins everything you do.
From the very first day you must start to embed those values with employees. What happens in the business, what their role includes, what the culture is about, what the values are, what the expectations are, what the job involves, and how it's going to work.
In theory, that sounds great, but in practice it doesn't always happen in the way that it's meant to because most companies don't spend the time putting together a really good induction process for new starters.
I was speaking at an event recently to a room full of business owners. I started talking about induction and said this is a typical company induction. On their first day the new starter is shown around the building and introduced to the team.
Here's your desk…..
You explain where the toilets are, where the kitchen is if there is one and the coffee machine. Then you show them their desk, go through health and safety, fire exits, go through some procedures, the employment contract, and make sure they're happy with that. Explain lunch breaks, dress code or uniform and then most people will expect them to get on and do the job.
Sound familiar?
I looked around the room and everyone agreed that was how they carried out their induction. I'm sorry but that's lazy and does not give the new employee a great introduction to the company. How can they understand your company culture from that type of induction?
In organisations where they have a great culture, a culture where people want to stay, people want to work, then a lot of time is spent on the induction process. When I say a lot of time, I mean between one and four weeks in some cases.
Often, people have to start from the beginning no matter what their job. They don't come in to the business and do their job from the start. They actually have to learn what it's like to work at the business from, say, answering the phones.
You need to think about all the different things that you can add into your induction process. It goes without saying that you need to include values in your induction process.
It depends on the size of the organisation, as to how much time you can let that person not be doing the role that you employed them to do. But it is short-sighted not to think about the upside of inducting a person into the business properly, explaining the purpose and values in detail.
Remember these are your foundations. These are the things you need to get right from the beginning, right from the start.
Explain to people how things are done here. Get them to buy into what your values are and how behaviours are measured. Tell them how it works around here and what you expect from them.
Get others involved
Get other employees involved in the induction, explaining about values and how it's a great company. This also gives employees the opportunity to leave at any time during the induction stage if they feel it's not right for them.
Trust me, this is much better than going six or seven months down the road, or even longer, and then realising this person isn't a fit for the company and you're going to have to say goodbye to them.
By going through a really good induction process, employees will start to see whether this culture is something they want to be part of.
The induction is one of the keys to your people foundations. Make sure you have a really robust induction process in place. Think about all the things that need to be included but importantly, it needs to be based around your culture, your values, and "how we do things here".
What's your induction process like?  I love to know. Send me an email people@jmassociates.org
Download a free chapter of my book Recruit, Inspire & Retain.
Jacqui Mann / 0 Comments
/
How does culture impact your business
The majority of business owners or leaders fail to understand how culture drives the performance of the business. Culture is reflected in many ways. This is just some of the ways culture impacts your business.
shared values of the business
behaviours that support the values
the way employees treat each other
treatment of customers
how employees are recruited
the way you communicate with each other
the speed at which decisions are made
you become an employer of choice
the right customers are attracted to you
your brand becomes known
everyone is working towards the same goal
Zappos is an online retailer, now acquired by Amazon, and is famous for its company culture. I asked Kelly Wolske, trainer at Zappos, how culture impacts the performance of their business. She said;
'It has a huge positive impact. We put culture first and it is our belief and our experience that it is our culture that gives us the opportunity to create great experiences for our customers, our employees, our vendors and investors.'
A great culture creates employees who are engaged
Employees who are engaged make a positive impact on performance which increases revenue and profit.
Some evidence on how culture and performance are connected comes from Queen's University Centre for Business Venturing. Using data over a ten-year period of employee engagement surveys and company results, it discovered the following for companies that had an engaged culture:
26% less employee turnover
10% more unsolicited employment applications
20% less absenteeism
15% greater employee productivity
30% greater customer satisfaction levels
'I used to believe that culture was 'soft,' and had little bearing on our bottom line. What I believe today is that our culture has everything to do with our bottom line, now and into the future.'– Vern Dosch, author, Wired Differently
A good culture creates a great place to work
As the business owner and leader it's up to you to create the culture of your organisation, but you can't do this on your own. You need your team around you to support you and to give their ideas on what it means to work for your business.
Now I'm not going to lie to you and tell you that creating a culture is easy because it's not. It's hard. It takes commitment, dedication and focus.
If you are serious about your business and are looking for growth then you need to devote time and energy to creating the culture of your organisation.
Take our culture scorecard test to get your current culture score.
Culture is an ongoing process
Many business owners are put off developing their company culture. Why? Because it's an ongoing process. You don't just come up with a purpose and some values, tell everyone the values and expect it to happen and that's culture ticked off the list.
That's the sort of business I worked in when I was an employee many years ago. There was a purpose and vision for the business, with values displayed on the wall. But no one lived those values so they didn't mean anything to anyone. The exercise had been completed, and they spent £1,000's having posters designed to put everywhere but it was a joke. Why? Because the leaders didn't live the values.
Many business owners do exactly the same and then wonder why the culture fails. It's because they don't put in the time and effort needed and don't understand the importance of embedding a culture. If you want to be like the majority of business owners who struggle with staff turnover, have problems with performance and everyone is pulling in different directions then crack on.
Do you want your business to achieve success? 
If you  are looking to scale or exit then culture needs to be your priority.
Assuming that you want employees who will go that extra mile, who love coming to work, who tell everyone how great it is to work for your business and where the best people are queuing up to work for you then culture needs to be your priority.
You see culture is something you develop, measure and keep working at forever. If you want the success that you know you deserve, that your business deserves then you must commit to doing this.
Remember all the hard work you have done over the years, the late nights and early mornings, the weekends, the family events and parties you have missed because you needed to get stuff done and no one else in your business 'got it'. It was all down to you. No one else understood why you were doing this.
Wouldn't it be great if the whole team understood and wanted it to work, wanted the business to be successful? Do you know what, it can happen and I can help you, but it's not for the faint hearted.
If you want to continue with your people problems and let the people disease spread, then do nothing and it will spread. Trust `me, I know. This is not a tick box exercise. It's hard work.
If you're thinking do I really need to create a great place to work and bother with this culture thing, then you don't have the right mindset.
The future
The workplace is going to look very different in the future.
Ask yourself this question.
Is your company ready for the workplace of the future or will you get left behind?
Download a free chapter of Recruit, Inspire and Retain – How To Create A Company Culture To Grow Your Business
Finalist in The Business Book Awards 2019 
Jacqui Mann / 0 Comments
/
The 3 Main Employee Problems
I've worked with hundreds of business owners during my years in HR and the majority of the businesses have what I call 'People Disease'. I wanted to identify the main problems they were having with their people and find a cure for this disease.
I carried out a survey of business owners and identified the three main employee problems.
1.      You struggle to recruit the right people
2.      Employees don't do things the way you want them done
3.      Employees don't have the same passion for the business as you do
Let's take a look at each problem in more detail and the issues they cause for the business and you.
1.   You struggle to recruit the right people
Finding the right people can be a long process. When you need someone in the business right now it's sometimes easier to employ someone rather than not have anyone. But is it really? No it isn't. This is the wrong mindset.
Recruiting the wrong people is costly for many reasons. Consider how much time you spend on recruitment and training. Then consider the time it takes to remove them from the business if they don't work out. And what about the time is takes to repair any damage they might have caused with customers? Time is money, it all has a cost. What effect does this have on the team when the wrong person is recruited? What damage does that do?
To make matters worse you need to start the recruitment process all over again.
Without the right people in the business you end up trying to do everything yourself.
2.   Employees don't do things the way you want them done
As the business owner it's frustrating and takes up your valuable time putting things right. When there are four or five employees it is OK, but when you employ more people this can lead to more mistakes and potentially unhappy customers. You then have to spend a huge amount of your time dealing with an employee's poor performance, which can be stressful. Or even worse, you don't deal with the issues and continue to do everything yourself. You are then paying someone and you are still doing the work. Does this sound familiar?
I know as business owners we often think that no one else can do the job as well as us, but do you know there are people who can do the job better than you?
3.   Employees don't have the same passion for the business as you
You get frustrated when employees don't care about the business like you do. They don't have the same motivation as you. You've got some good people but what you really need is a team of engaged, highly motivated individuals who you can rely on, working as a team; employees who will go that extra mile, without being asked, who share your passion for the business. Employees who want to work in your business and help with the growth.
So put another way, how can you Recruit, Inspire and Retain the right people?
The good news is there is a cure to this 'People Disease'. It's called 'Culture'.
The P.E.O.P.L.E.™ System
Culture is easier to say than to do. Working with my clients I identified the key areas they needed to address to create and define a great workplace culture. I realised very early on that to attract the right people -and to inspire and retain them in the business – there were some key factors that needed to be included. Once I had identified these I developed 'The P.E.O.P.L.E.™ System.'
The P.E.O.P.L.E.™ System begins with the foundations. It ensures you have the right people (HR) foundations in place so employees understand how things are done. It introduces values, people processes and systems which will transform your business.
Once the foundations are laid, it's time to look at the six steps in The P.E.O.P.L.E.™ System. Each of these steps must be in place to create a culture and a great place to work.
Step 1 –PURPOSE – Your purpose along with your values translates into your culture. What is your company purpose? Is your company purpose clearly defined?
Step 2 – ENVIRONMENT – How does it feel to work in your business? Is it a great place to work?
Step 3 – OWNERSHIP – When staff take ownership motivation and performance increases. How can you make this happen? Does this happen in your business?
Step 4 – PROGRESSION – Most employees are not motivated by money. How can they progress and develop in your business?
Step 5 –LEADERSHIP – As the leader you need to be the role model of the culture you want to create in your business. Do you walk the talk?
Step 6 – ENGAGEMENT – What is engagement and how do you create it? When does your culture become a business asset?
By implementing these steps you will start on a journey of curing your people problems. I hope you can see how each step links back to curing one of the three employee problems.
Need help with your people problems?  Contact us or book a call.
Jacqui Mann / 0 Comments
/
Employee Absence
Managing absence is one of the biggest staff issues that employers are faced with.  It can cause so much disruption to the business when a member of staff phones in sick. It's therefore important to ensure it's well managed and all employees are treated fairly.
Many cases of absence are genuine and as an employer you need to manage this process and see how you can support employees when they are ill and help them return to work.
There are some employees whose absence is not genuine, 'malingerers' who are regularly off work sick. This can really affect the moral of those who are left to cover their workload. If managers fail to deal with absence issues staff left to cover the workload can see this as a weakness in the manager. It can make them demotivated and in some cases the employees with good attendance can leave.
Even if you don't have any absence issue at the moment you need to ensure you have a process in place for when the time comes. It's too late once you have a problem.
How much is absence costing your business?
It's not just the direct costs, sick pay, to consider when an employee is absent.  What about the indirect costs? The impact on your staff and customers, cost of temporary cover, providing additional training or lost business to name just a few.
This is why the importance of having your HR Foundations in place is crucial.
So what are HR Foundations? 
They are made up of your:
Employment contract
HR policies
Employee handbook
These documents make up the people systems that give you a solid base on which to build your business. They provide the rules and guidelines of how things are done in your company. They form part of your culture.
One of the policies you need is an absence policy which sets out what the business expects from employees when they are sick.
The policy needs to explain the absence reporting procedure, which is what an employee must do if they are sick and not able to attend work, who they must contact, how they should make contact and by what time.
How they make contact may sound simple, but these days there are so many ways to communicate. Do they phone their manager; or a colleague, is a text acceptable, can they send a Facebook or Whatsapp message?  Can you see why these things need to be included in your policy?
I recommend including the reporting absence procedure in your employment contract and discussing this with all new employees on their first day as part of their induction.
Return to work interview
The first step to manage absence is by conducting a return to work interview with the employee concerned on their first day back at work. I recommend this even if the employee has only been off work for one day.
Managers need to be investigative and counselling in their approach during the return to work interview.  This will help to discover if there are any underlying health or work problems that an employee might have.
The purpose of the interview is to:
Enable the employee to explain the reason for their absence.
Ensure the employee is well enough to be back at work and see whether they need any further support. For example, in the case of a long term sick absence, or recovery from a serious or traumatic illness, some employees may benefit from coming back on different hours to help them readjust back into work.
Assess whether the reason given is genuine.
Complete a return to work interview form.
Emphasise the importance of good attendance and explain why absence is continually monitored.
Raise any concerns regarding an employee's attendance record and decide if further action should be taken.
Many cases are genuine, but not all. By regularly monitoring all absence you will start to see a decline in sick days which will save the business money, improve the work environment and the company culture. It will also help to identify employees who are genuinely ill who may need additional support or adjustments made to their work.
Many managers say they don't have time to carry out these interviews. This maybe the case but if you consistently follow this process it will have one of two results. The malingerers will – one- stop taking time off or two – they leave.  Either result is a good result.
You see it maybe the manager does not have time to do these interviews now but once they are carried out consistently the absence levels will decrease. It's a swings and roundabouts situation.  If they don't do the interviews absence problems will continue. The reason they don't have time to do the interview is because staff are off sick!
Do you have the right HR Foundations in place? Is your absence policy up to date? Do you have an absence policy? If you are serious about having a successful business and you want to grow then you need to get these right.
Think about this….you are going to build your dream house a place where the children can grow up, where you can create memories with your friends and family to last you a lifetime. Would you build it without any foundations?  No you wouldn't. Not unless you're completely mad, because you know what will happen. It will all come crashing around you. That's what happens to a business when they are trying to grow but they don't have their HR foundations laid, it tumbles.
Need help? Contact me at people@jmassociates.org or call 01980 622167 or book a call here.
If you have your HR Foundations in place are they robust or legal?  Contact us for a free HR Healthcheck.